Thanks to the NFL, we have a brand new number one.. Below is our list of June's most searched Latina pornstars
10. Jynx Maze
For those of you who have ever been jinxed, you might get all down in the dumps thinking some nasty old witch put a curse on you. But talk about Jynx, with a capital 'J' for, "just the cutest little sex-hungry babe in the business," and you've got Jynx Maze. Believe the Pornhub crew when we say, this adorable brown-skinned hottie is a blessing rather than a curse. What a blessing to see that innocent smile turn all vixen as she strips down, revealing a body so tight that we're surprised these guys don't need a wrench to properly open her up for a good pounding
9. Ariana Marie
Sometimes, you get caught off guard and a massive jizz bomb brews up inside you after feasting your eyes on a petite girl with a sweet smile and innocent demeanor. Ariana Marie might fool you at first into thinking she is just a sweetheart looking for a nice boy to treat her right, but when the panties start to soak and the dicks start to rise, a true horny cum junky and mega slut-bunny bursts through the surface of this sexy Latina babe and blows your expectations, and your balls, away. Ariana can melt men's hearts with her pretty face as well as she can ossify their penises with her perky tits
8. Esperanza Gomez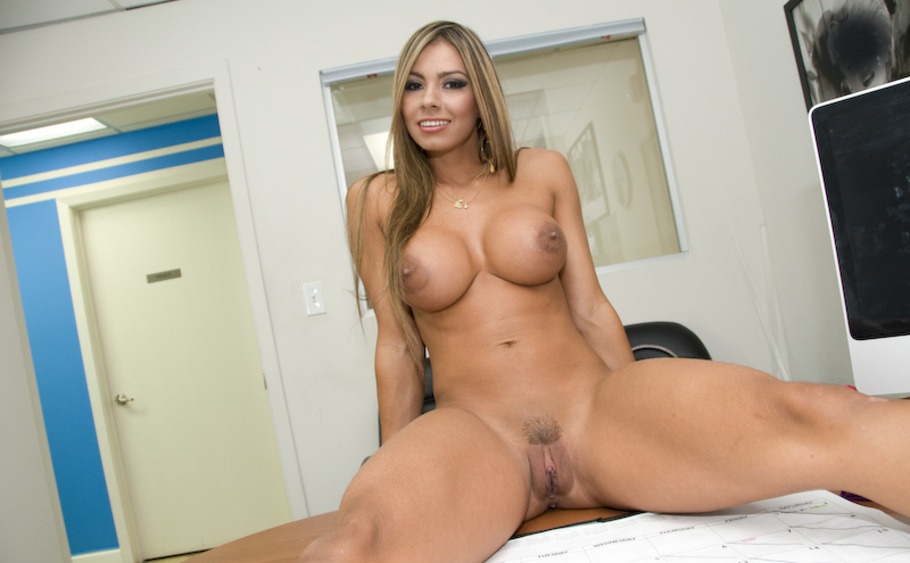 Hola Mami! Here comes Esperanza Gomez, and if you remember your Spanish 101 classes, you'll remember that Esperanza translates into "hope," as in "you hope to one day bang a girl as hot as Ms. Gomez." This girl is a Colombian dream, and she doesn't need any other Colombian products to get your heart rate pumping and the blood rushing down south. She's a spicy Latina number who makes the number 69 want to blush, and like most strong chicas, she's all about empowering the pussy and enslaving the Johnson.
7. Shay Evans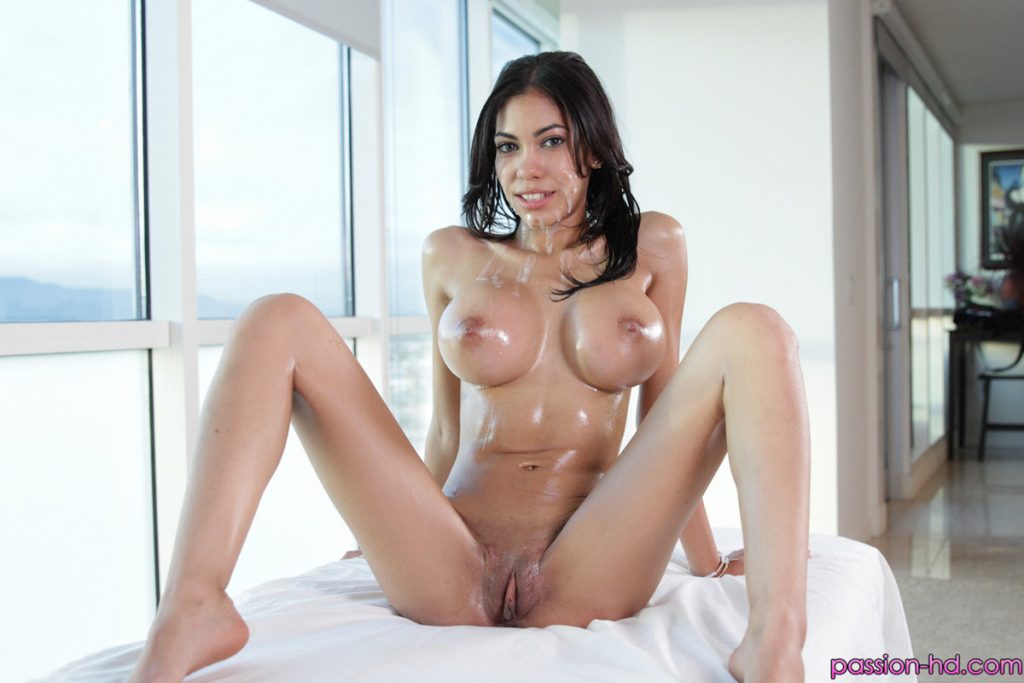 6. Eva Notty
What is it about hot chicks in uniforms that gets us so riled up? One answer to such a question would be to see how the buxom Latina sex cougar, Eva Notty, fills out a uniform. The secret: massive MILFy milk pockets. Seriously, what's a sexy nurse uniform without huge tits bursting through that clean white cotton? Or how about a take-no-shit sheriff with big boobs to lend an air of authority? Or maybe you need the shiny spandex of a super heroine whose grandiose rack is her secret weapon for saving the world? In any of these cases, no super slut can fill out an outfit better than Eva Notty
5. Gina Valentina
Brazilian girls with plump asses and perky little tits… is there anything more mouth-watering? When Gina Valentina cracks one of her sweet, toothy smiles, somehow confident and shy at the same time, cocks bulge. This cute, horny Latina with dark hair and full lips is a fantastic conundrum. She radiates sexual energy but looks so damn innocent
4 . Veronica Rodriguez
What can we say about Veronica Rodriguez that hasn't already been said by anybody with eyes, a voice, and a heartbeat? Take one eye stab at this sweet, petite Latina sex model and you might lose some command of your basic language skills. If her smooth caramel body with uppity B cup tits and gorgeous twat doesn't stiffen your tongue and your dick at the same time, then we suggest you get those body parts inspected by a professional. Speaking of professional, Veronica is a hardworking fuck machine who has her own production company. This demonstrates just how much in control of the cock-sucking, pussy-munching and sweet fucking Veronica is, like any serious slut
3. Bridgette B
Barcelona is famous for a few things: tapas, football, inquisitions, and the amazingly buxom blonde Bridgette B. Bridgette hit the smut scene hard in 2008 when she got her first taste of on-screen sucking and fucking. Then she upped her game a year later with a tit job that brought her star up from nice little C cups to booming Double Ds. It didn't take long for her to get her surgical money's worth out of those flesh balloons as Bridgette has been a fan favorite of the Big Tit genre ever since. When she rips open her shirt and demands in her sexy Spanish accent that you show them the respect they deserve, you bet you'll be converted by the boob to her religion of Tatas Grandes. She's a steely blonde with a mean look and the slyest curve to her whore lips.
2. Eva Lovia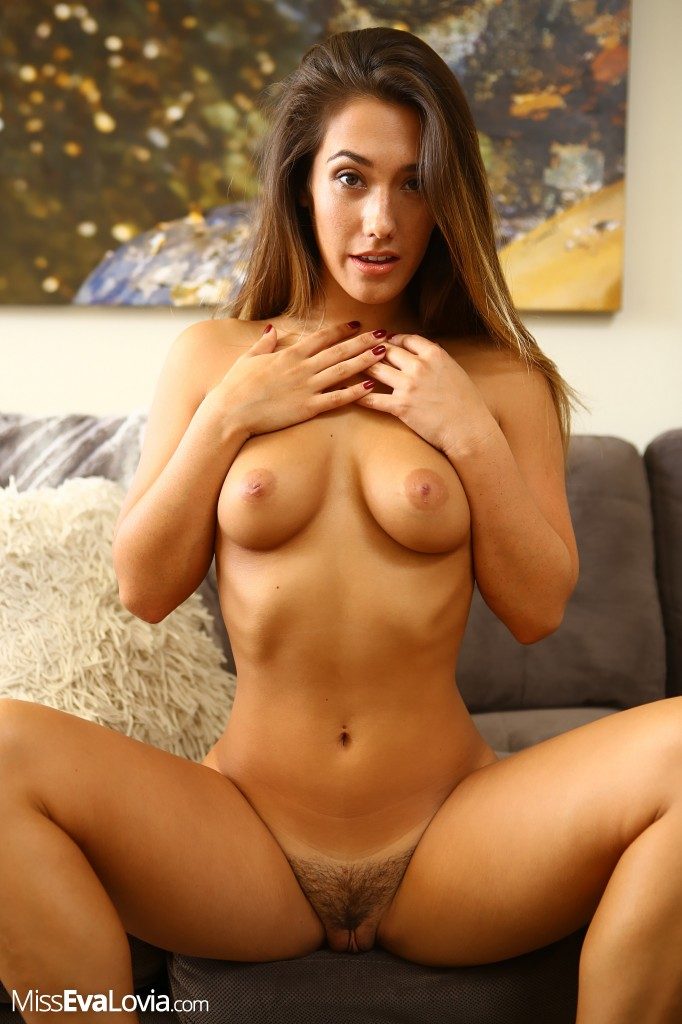 Eva Lovia has the goods to make you forget what day it is, after hours of staring at the screen and milking your middle leg. Mixing up her American, Japanese and Spanish blood, she's like a world tour of wanking material. As a diehard pussy hound, Eva inhales muff like oxygen. Her tongue is like a curious rover going deep in the dark territories of girly fuck zones, seeking every drop of sweet sweaty poon moisture
1.Kiara Mia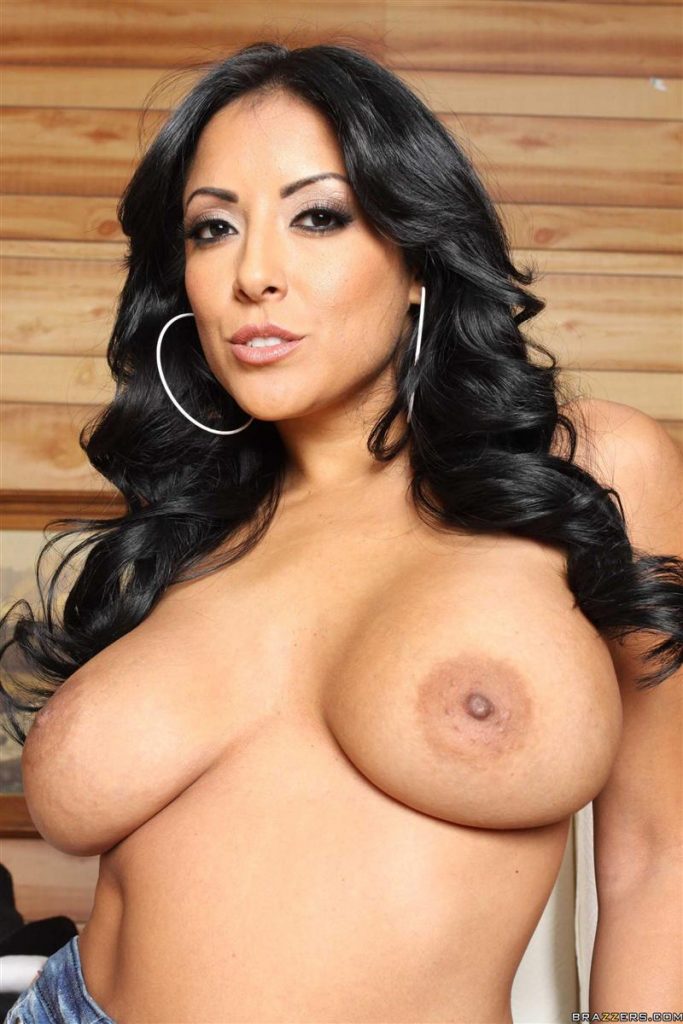 Hot Latina girls can be so damn sexy, they are almost scary, as if they'll chew you up and spit you out if you can't dish out the sexual heat they need. Kiara Mia happens to be one demanding porn star who will make you crawl on all fours just to bite at the thread of her panties. She'll run her Spanish mouth off at you while you run your mouth up and down her body
Please follow and like us: