Pornhub ranks its porn stars by, weeks, month and year…We decided to report it here so you cheap bastards can see who all the other cheap bastards are watching.. Obviously, if we remember, we will update this same list in last December 2018..
10.Madison Ivy
Madison Ivy has tits so big we're amazed that she can even stand up! She's only 4'11″ tall and 88lbs – a bagful of her XXX porn must weigh more than she does. With her blue eyes and bottle blonde hair, Madison Ivy looks like a native of Germany, where she was born. But don't think that she's going to don any lederhosen; this German XXX beauty was raised in Texas before she moved to California. Everything is bigger in Texas, not excluding Madison's tits, which we're enamored with. A giant cock salute to her giant titties! The only things altered on Ivy's body are her tits and her hair. She is tattoo-free and only has one piercing: a little belly button ring. German Frau, busty Texan, or blonde California beach babe, Madison Ivy is all of this hotness in one petite package.
9.Alexis Texas
Alexis Texas is a classic Texas girl with an award-winning ass and beautiful tits. With measurements like 34C-27-42, Alexis' ass is basically legendary. This Gemini has always stood above the crowd. She is one of the taller pornstars, standing at 5'8″. With over 600 appearances as a performer, as well as some directing credits, Alexis is one of the most prolific skin actresses of all time.
8. Mia Malkova
Some girls are so damn hot that they can get you bent out of shape. Well, tawny blonde Mia Malkova can bend her body into any shape she pleases, and that's sure to please all of the horny cocks and wet pussies out there. This girl has acrobatic and contortionist abilities that could even twist a pretzel into a new knot. Ankles behind her neck and feet over her back so she can kiss her toes, turned, twisted and gyrating, she can fuck any which way she wants. And that ass! Talk about perfection… maybe it's all the acrobatic work that keeps it in such gorgeous shape? Who cares really, because you just want to take a big bite out of it and never let go. But it's not all about body. Mia's also got a great smile, which might not sound kinky, but trust us, it's a smile that will heat up your innards and drop your pants. Is it her golden skin, her innocent pink lips or that heart-shaped face? There's just too much good stuff going on with Mia Malkova, which is maybe why these past few years have heaped awards upon awards on this Southern California native. Mia has the honor of being Brazzers contract girl under her belt, so you know she's only going for top-notch scenes with top-game performers, men and women.
7. Lisa Ann
When it comes to Queens of Porn, you cannot avoid hearing about Lisa Ann. This busty brunette MILF has already become porn royalty. An industry legend, with more than 500 XXX hardcore movies under her belt, this queen has been known to take it all in from behind and from behind the camera as well. She has been an actress, producer and director of award-winning adult movies that usually focus on the fact that Lisa Ann loves sticking her perfect round ass in your face, squatting it down onto your cock and then walking back to her director's chair so she can start telling other pornstars how to perform even better when it's their turn to entertain.
6. August Ames
5. Nicole Aniston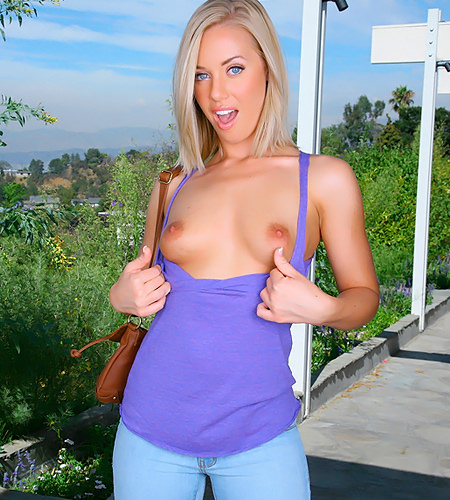 Nicole Aniston is a petite blonde California babe. At 5'3″ and 121lbs, this Taurus is almost tiny enough to give a blowjob without getting on her knees. OK, you might have to be 6'6″, but nonetheless, Nicole is a pint-sized hottie. Nicole got her breasts augmented from a C cup to a D cup, making her a full 34D. Given her height, with tits that big, she is practically falling over. Entering the industry in her early 20s, Nicole had been working as a banker and decided that if she was going to count money it should be her own. She started off with a modeling profile and quickly got requests to perform. In 2010 she was in her first XXX movie called "Glamour Solos" from Girlfriend Films. The movie was a series of scenes of solo girls masturbating. Miss Aniston appears in scene 11, rubbing and probing her pussy with her fingers. Thereafter, she jumped into "Official Californication Parody" by Diabolic Video.
4. Brandi Love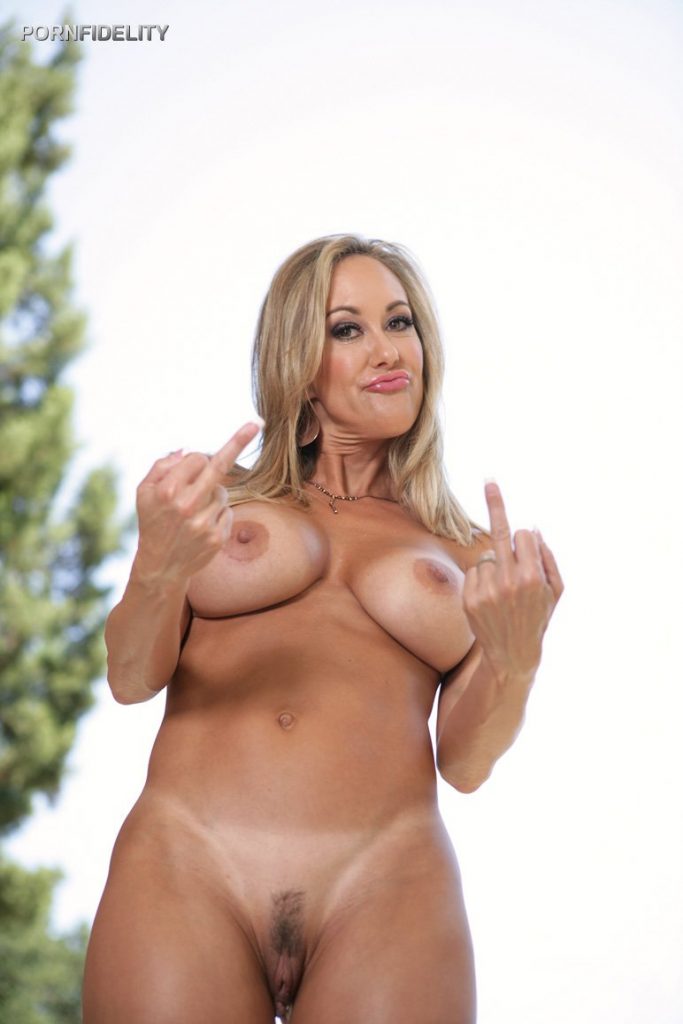 Brandi Love started her porno career at the age of 31 and quickly became known for her XXX roles as a MILF and a hot wife. Born in 1973, an Aries, she grew up in Detroit, Michigan. With her blonde hair, brown eyes, 34DD tits and love for sex, Brandi was destined for porn greatness. She loves to ask, "Will you dare to be deviant?"
3. Riley Reid
American pornstar Riley Reid was born in May of 1991 in Florida. She is of Dutch, Irish, Welsh, German, Puerto Rican and Dominican decent. That genealogical combination seems to have given her both incredible beauty and personality. At 5'4″, this natural cutie is a petite 32A cup – proof you don't need giant tits to make it in the XXX industry. We love small tits and we love her tits. We just love tits.
2. Mia Khalifa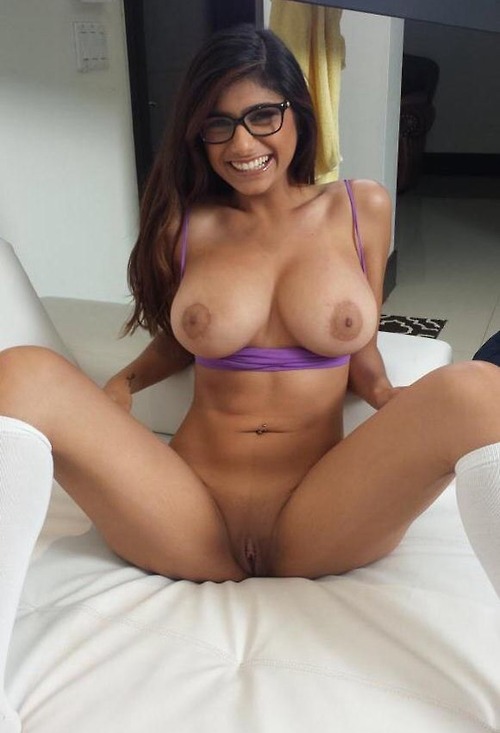 Small in size but not in sex appeal, Mia Khalifa has been making cocks stiff since her rise to porn stardom. Famously known as the hijab pornstar, her Arab-American heritage has brought her as much controversy as fame. But this triple-D porno fireball has become a fap-worthy women's rights icon, taking on some controversial topics and showing the world that not only does she have big tits but she has big balls, too.
1.Stormy Daniels
Once again, we all know why..
Please follow and like us: