Stunning Redhead Loveless, is the latest tattooed sexpot to be featured on the popular niche site, Inked Vixens XXX.
After a long day of chicks using real money to pay for tattoos, Trap decides he wants top spend some of it at the local Strip Club. Fortunately for him, tattooed goddess Loveless strolls in looking to save a few bucks on some new ink.  The action starts fast in this one, from sex toys, to throat fucking, this scene will keep you chaffed and rewinding.
"Shooting with Inked Vixens was such a fun experience! I got to live out my fantasy of getting fucked by my tattoo artist, and working with the all women film crew really helped me feel comfortable and even sexier!" Loveless continued, "I love that there's a studio like Inked Vixens that spotlights tattooed women."
View the very NSFW Trailer here.
Fans can follow Loveless @letlovelesslive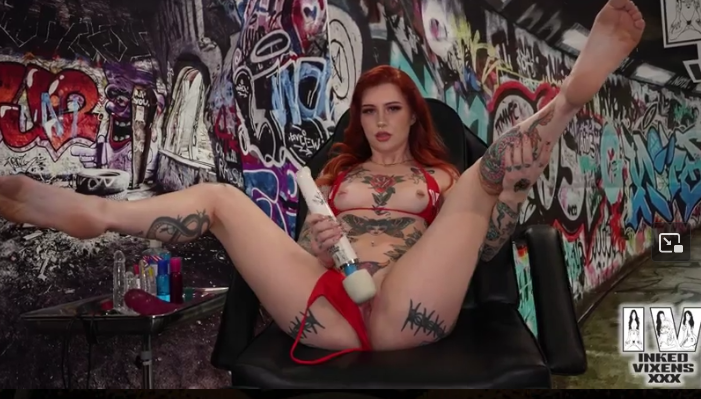 Please follow and like us: